Thanksgiving weekend was great. I ate, laughed,played with family, and participated in a trade event on Friday and Saturday, which resulted in some really fun trades. Rather than put up another collage of what I'm getting, I thought this time, I'd just highlight two of the trades that I'm most excited about.
I'm adding this Waldorf-inpired star to my collection. This will be my fifth one, and I'm planning to hang them from fishing wire from the curtain rods in my little girls room. Originally I was planning to attach them to the window, but we've been in cold/flu/cough mode around here, which is also humidifier/vaporizer mode, which means that the windows in the bedrooms have a fair amount of condensation on them. So, I'm thinking that hanging from the curtain rod is a better plan than trying to stick to the window. I'm hoping to get that project done this weekend, so perhaps I'll have pictures to show off soon. We'll see.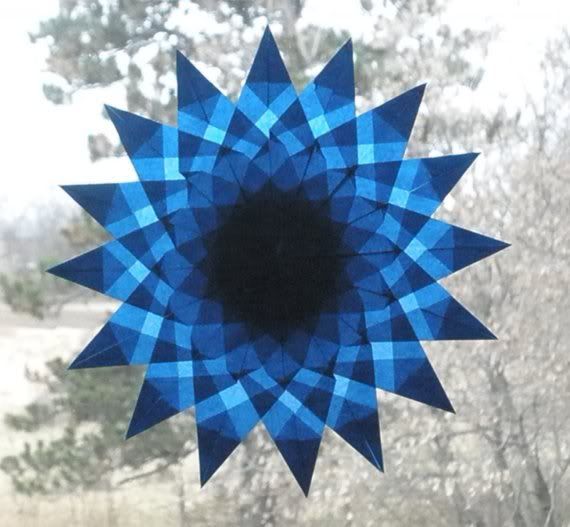 Next is this lovely dress, made and sold by
SewOriginal
. I'll be getting it in a size 3T, in hopes that when it gets warm enough around here to wear a fun springy dress, my little girl will be just the right size for this one.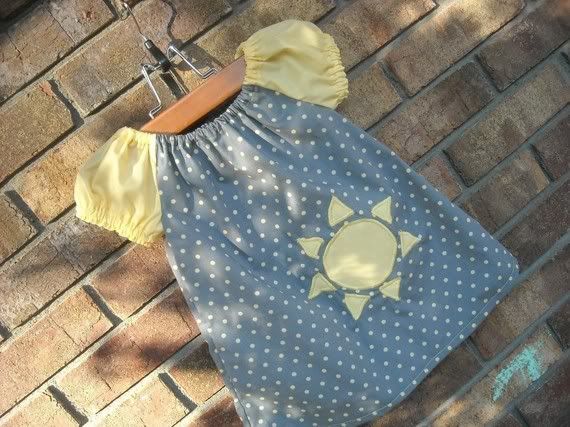 Sew fun!
(I know, my puns are just amazing, aren't they?)
As for crocheting, I've been working on some Christmas gifts for my sister (as in, my sister is giving them to some of her in-laws). Hats & scarves mainly. As I've been putting together the color combinations and sizes that she needs, I've been making a few extra of each (with some variances for colors) to list in the etsy shop. I've found that some of
my
most
popular
items
have been things that I've created based on specific requests from customers or family. Win/Win!
So that's what I've got for today. I'm hoping to do a post with some brief yarn reviews soon, listing some of my favorite yarns, and what I use them for. So, you'll definitely want to stay tuned for that.
:)