I'm in fingerless gloves mode right now. We had big plans for family and fun during our Christmas break--big plans that where thwarted when my husband and I contracted the flu of death and spent the entire break coughing and sniffing and aching. If there is a bright side to all of this (which I guess there is, but I honestly had to look pretty hard to find it) it's that I was able to get a whole lot of crocheting done, and now I have a whole
rainbow of gloves
stocked in the etsy shop.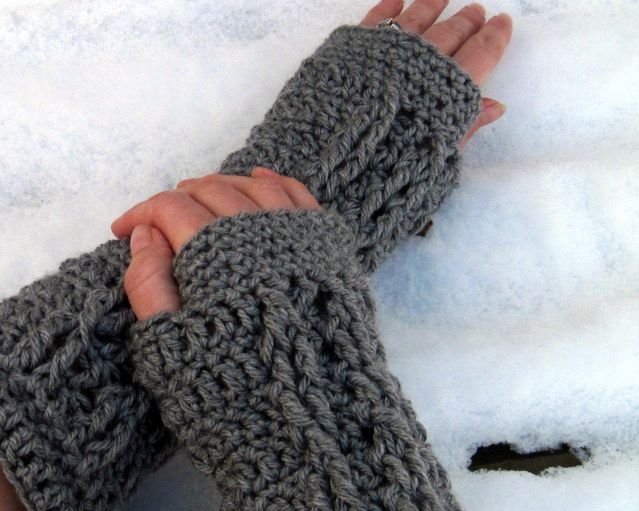 So, that's been kind of fun. I'll be honest though, I'm starting to tire of fingerless gloves, and I'm itching to try something different. In the running are 1)A new blanket for my daughter (she's still using her baby blankets, and she's four now), 2)Baby jackets to be kept on hand for shower gifts, and 3)Crocheted bow-ties, 'cuz really, shouldn't boys be able to have something cute as well?
Who knows what will win out?