Like many American mothers/grandmothers, every year on Christmas Eve, my mom gives us (usually homemade) pajamas.
I do not like to sew, and my little girl (age 3) already has enough pajamas (and I knew my mom would come through for her with another pair), but I like this tradition, and decided I wanted to participate as well.
So, I crocheted these up for her: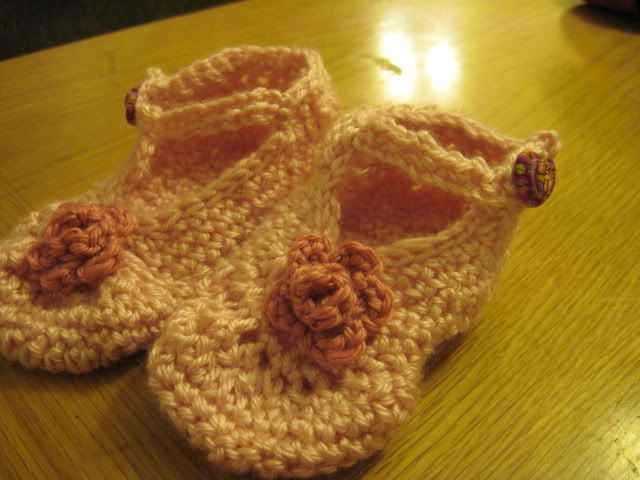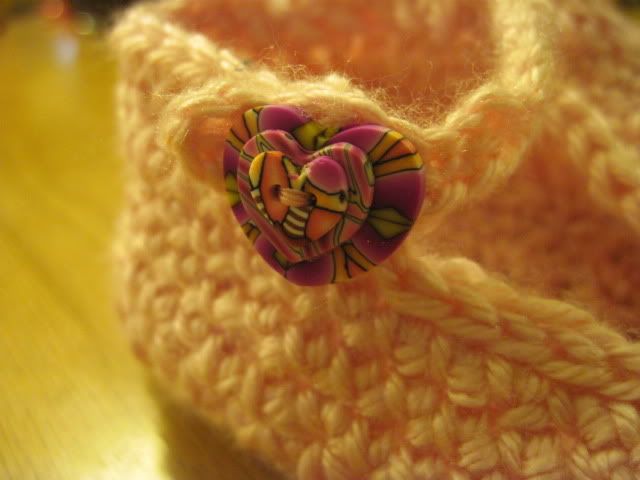 Unfortunately, after working feverishly in order to get them done in time, I then promptly forgot about them when Christmas Eve came, and she ended up opening them on Christmas morning. It all worked out though.
She loved them.
* * a few details* *
I used
this
pattern, adjusting the size to fit little feet.
I used Caron Simply Soft yarn.
I got the button from
polymerclaybox.etsy.com
I'm hoping to make more, for other little feet. Right now I'm in baby blanket mode though. I've even made up my own pattern for a bobble stitch blanket. It's not post-ready yet, but hopefully later this month.
(Don't hold your breath though--you never know about those patterns!)