Success!
I was able to turn my large supply of grocery sacks into:
1 medium-size ball of white with black & yellow trim (Macey's grocery store)
1 medium-size ball of white with red trim (random no name bags, usually they say "Thank You" on them)
1 medium-size ball of white with blue trim (Wal-Mart)
1 medium size ball of white with dark green trim (Lee's Marketplace Grocery Store)
1 small ball of brown/tan with red trim (Smith's Grocery Store)
Then I took those balls of yarn, and crocheted them into this messenger bag, using a "J" size hook, and a large bead for the closure.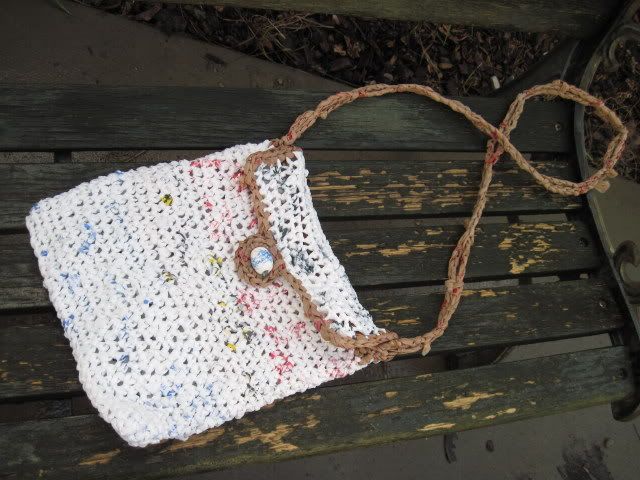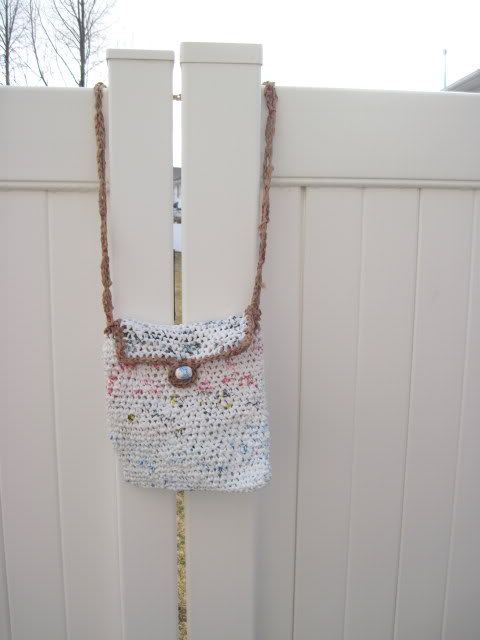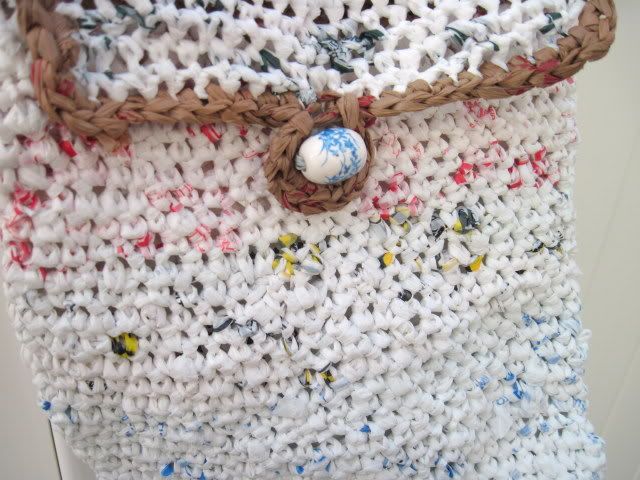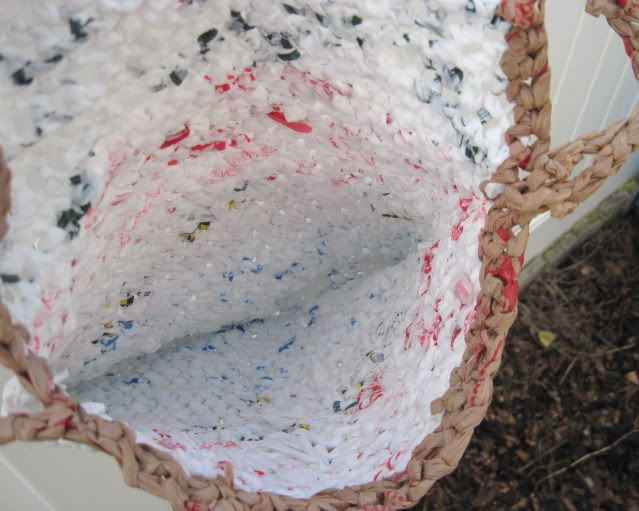 Obviously, I'm pleased with how it turned out.
(I mean, let's be honest. If I wasn't pleased, it certainly wouldn't be posted here for anyone to see.)
As I was working, I decided that if the bag turned out at all, I'd put it up for sale in the etsy shop. However, now that I'm finished, I've found that I'm quite fond of it. So, I've decided to keep it for myself. I think it will make an ideal farmer's market bag. It's just the right size (since I tend to make just 1-2 purchases at the farmers market whenever I go, I don't need or want a giant bag), and having it makes me feel more environmentally conscious than I actually probably am.
In short, I'll feel like I fit in better with the Farmer's Market crowd if I have this baby over my shoulder. What's not to like about that?
*Actually, truth be told, it wasn't that easy. By the time you consider all the effort that it took to make the plarn, this bag probably took me as much time as 5-6 hats, a full scarf, or several headbands. But, it's all good.