Many years ago, I finished a blanket that my grandmother had started before she passed away.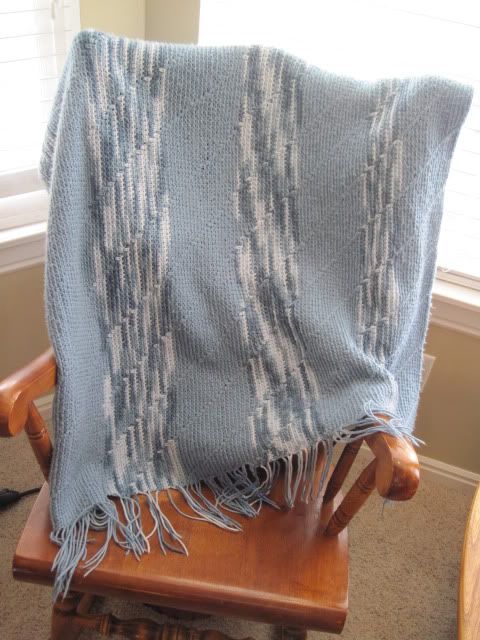 You can read that story
here.
Interestingly, a year or two ago (maybe more--the years kind of run together for me now), my mother-in-law gave me half of an afghan that my husband's grandmother had started before
she
had passed away.
her half
So, eventually, I finished that one too.
my half
After all, why stop at one grandma blanket, when you can have two?