So, awhile back, my mom was hanging around Salt Lake City, and she decided to go check out one of the places she and my dad lived when they were poor students at the University of Utah.
As she roamed around 1100 East and Harrison Ave, what should she spy but an exemplary specimen of Yarn Bombing!
Knowing that I'd be tickled pink, and being an awesome mom, she shot some pictures for my (and now your) enjoyment. What a treat!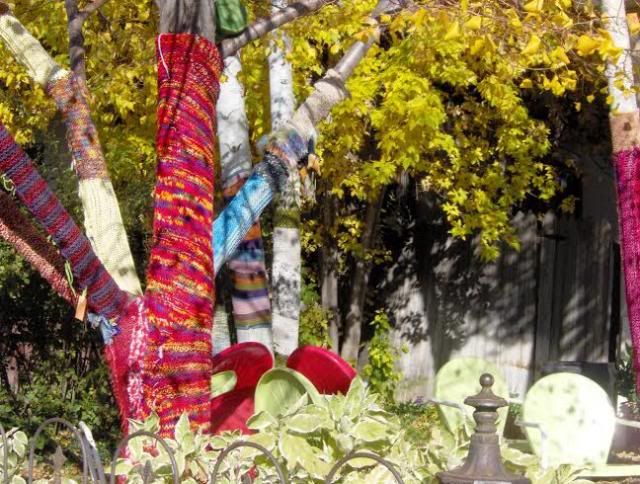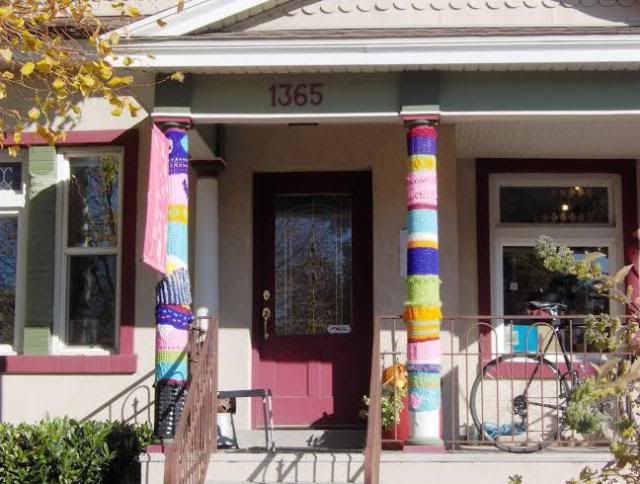 Thank you, Blazing Needles, for adding a little bit of quirky to my day!