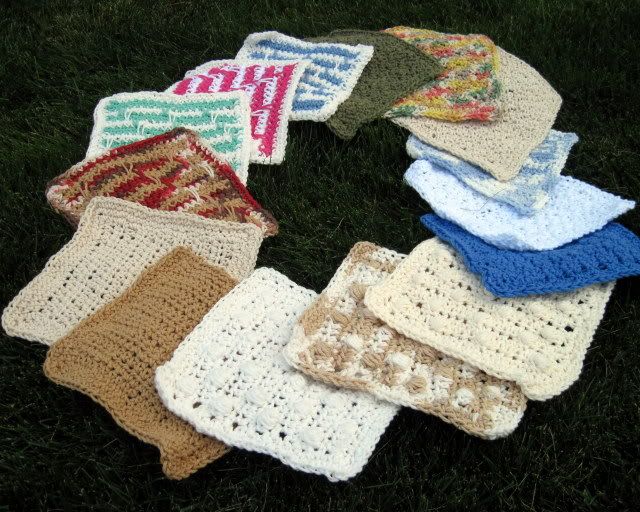 Well, at times I might have thought this day would never come, but I'm finally out of dishcloth mode for a bit. I finished the last set a few days ago, and (in keeping with my WIP list), checked my WIP pile, which I keep in a clear storage tote in the craft room that I share with my 3-year old, making it a craft/toy room. (It's a small room, essentially it's the cupboard under the stairs.)
The next WIP that I'm on to now is fingerless gloves. I'm restocking some of
the old
ones
, and before I'm done, I'll be adding a few new colors and styles as well.
But this post is all about the dishcloths.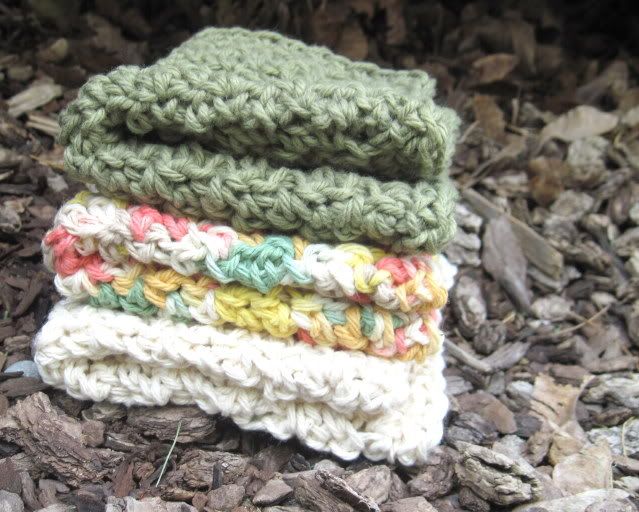 I enjoy making dishcloths. I love how they feel, I love how quickly they come together, and I especially love how they are appreciated when I give them as gifts.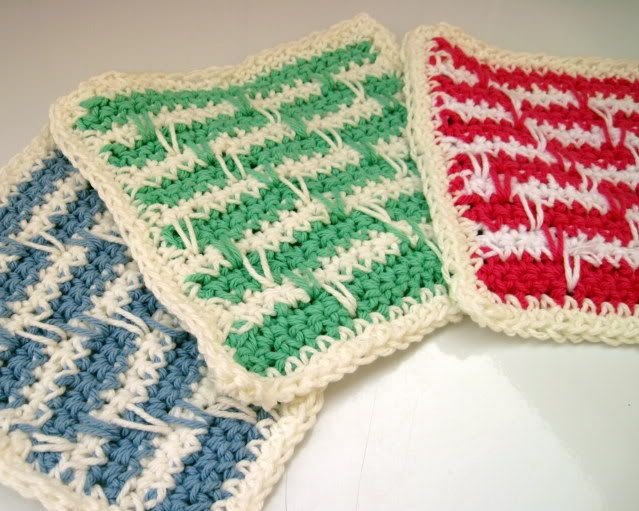 I've yet to find something that is more enjoyable to use in kitchen cleaning than a hand-crocheted or hand-knit dishcloth, sprayed with a little
homemade
Clorox Clean-up.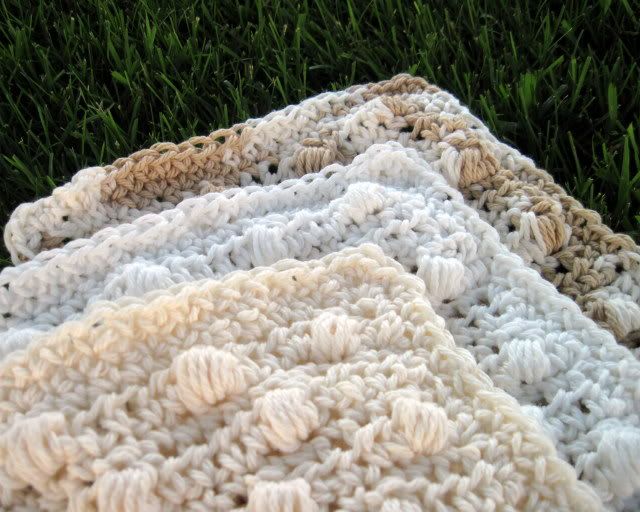 Satisfaction.