So, I haven't been doing a whole lot of dishcloths, sunhats, hairbands, slippers, or anything else lately. Wanna know why?
(I know you can hardly contain your curiosity.)
A dear friend of mine got married last month, and I was madly working on an afghan to give her. I (perhaps foolishly) determined to give a new pattern a go, a pattern I bought many many years ago, but hadn't gotten around to making yet.
Sixty-three different patterns for one afghan? Sounds like a lot of work, and it kind of was. But, it was fun work, and it was really intriguing to see how the afghan started to take shape the more squares I got finished up.
Here's a picture I took after having worked on it for about two weeks: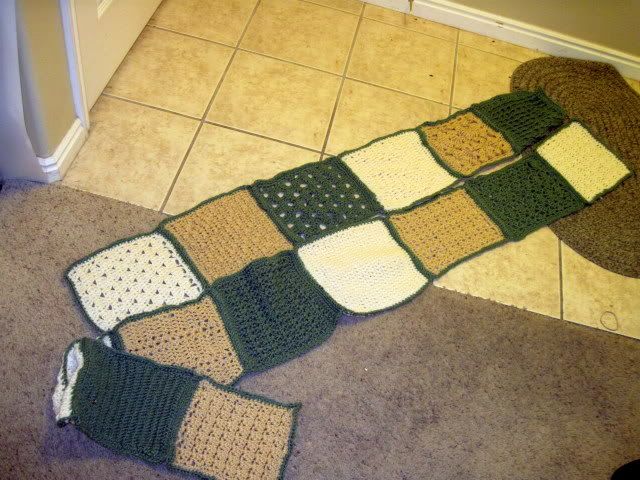 My friend requested a green/tan/ecru color palette, versus the green/ecru/rose palette in the pattern.
It took me about a month and a half to complete. Here are a few shots of the finished product: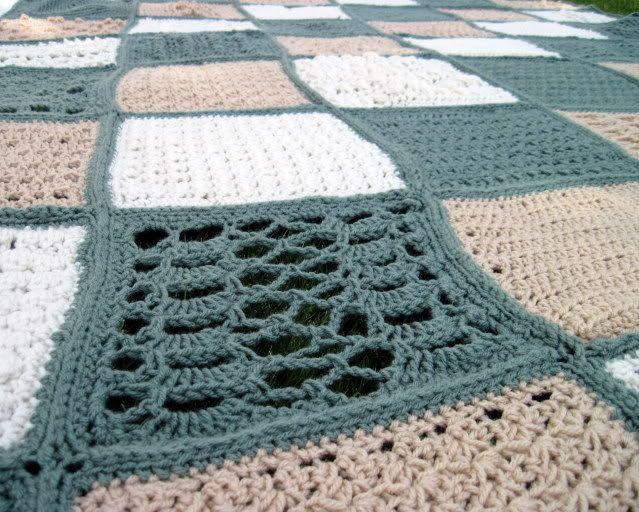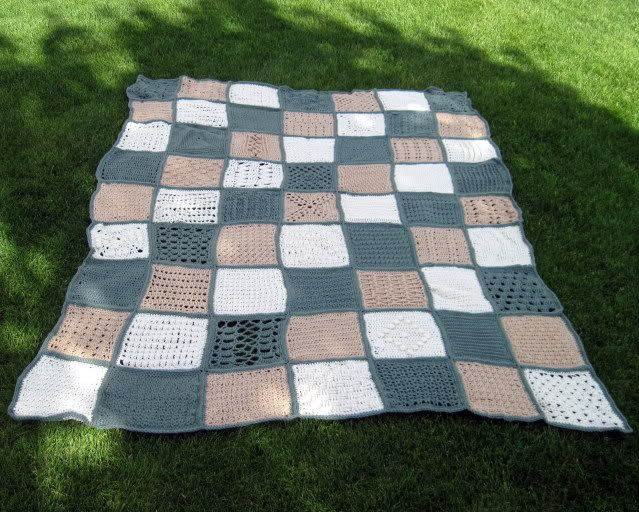 I did a more simple edging than the one called for in the pattern. That's because I ran very low on yarn and I was down to the wire time-wise.
(And, by "down to the wire", I mean, I finished this baby up the day before the wedding!)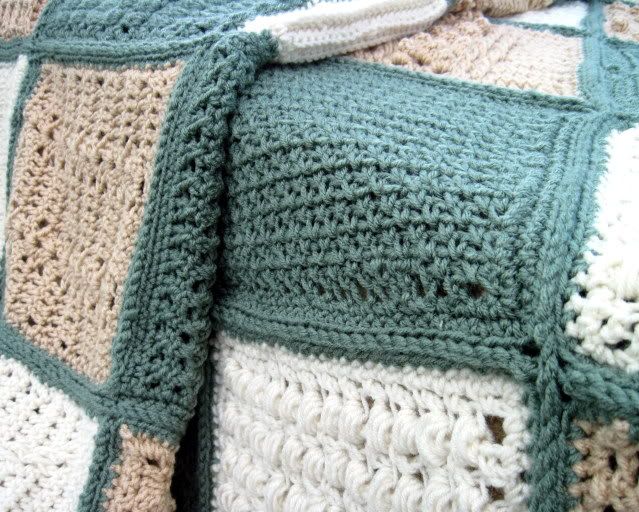 I'm really pleased with how it turned out, and I just love the thought of it being in my friends new newlywed house. Is that silly, or just sentimental? Either way, it is what it is.
Makes me want to make one for myself. Maybe someday . . .