I recently finished up this beanie/cloche:
(Incidentally, what is the difference between a beanie and a cloche? Does anyone really know?)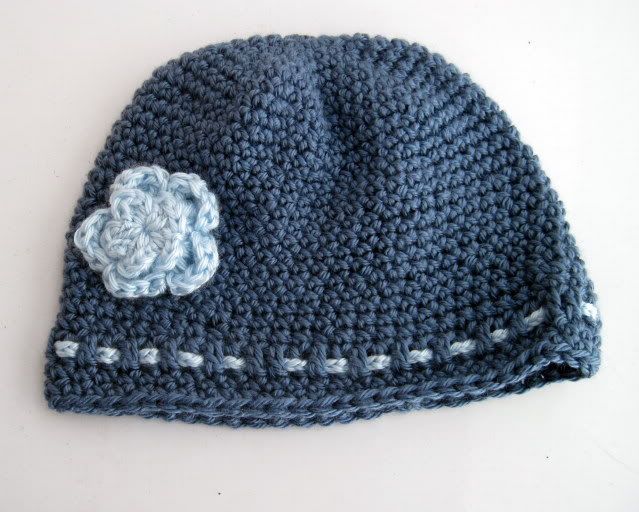 It's for the same girl that inspired me to make
this sunhat
. She's around ten years old, and was recently told that, due to an issue with a birthmark, she's going to be spending the next year with half of her head shaved. Not fun.
(I remember when I was fourteen years old, I ended up with a recurrent eye infection, the upshot of which was that I had to go to my first two months of high school wearing my mom's oversized dark prescription sunglasses. Also not fun.)
So, if she has to be partly shaved, at least this girl should be able to have a few cute hats, huh? I'm planning to make one more. Apparently she's pretty partial to lavender/purple shades, so I think that color will feature prominently in the last one. I spent about an hour last week browsing free hat patterns, and I have about eight or nine printed out that I'd like to try. So, I imagine one of those will be my "jumping off" point for the last hat in this little collection.
In the meantime though, I just got an order for a smaller, more stripey version of
this hat
. The customer is kind of in a rush, because she wants to use it in the newborn photos of her little guy, and he's due to be born on April 8. So, I'd better get going on that. It seems like babies are only newborn for about ten minutes, you know?