Why, I'm so glad you asked!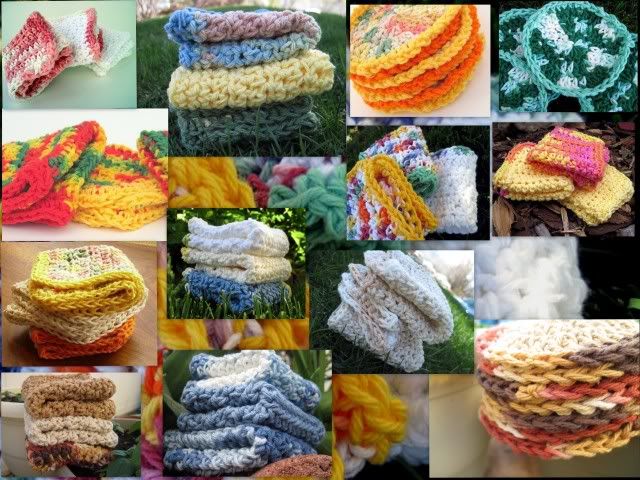 The Deets
Yarn used:
Peaches and Creme by Pisgah, and Sugar & Creme by Lily
Patterns used:
Various. Generally found on the back of the yarn label, but some found through various e-mails, etc.
Television programs watched while completing these once my little girl is safely in bed and my husband is wrapped up in a project on the computer:
Murder She Wrote, Quantum Leap, White Collar, Master Chef, and In Plain Sight.
Next up, it's all slippers all the time. Wa-hoo!